Looking for a reliable data recovery solution in Nashville? Choose CTC Networks.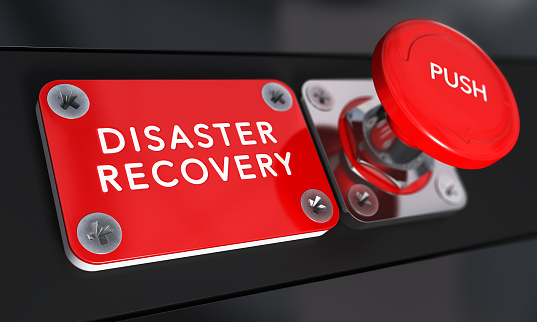 The threat of major data loss is one that a worrying number of businesses don't take as seriously as they should. There is an "it could never happen to me" attitude that is prevalent among small and mid-sized business, and as a result, many have paid a serious price. Lost productivity, lost profits, and damage to your business's reputation are often the best case scenario. Depending on the scope and cause, your business could face fines or lawsuits, and more often than you might imagine, the end result is your business closing its doors forever.
Data loss can happen at any time for a range of reasons. Without reliable – and redundant – data backup and recovery measures in place, 7 out of 10 small businesses that experience major data loss will fail within a year of the incident. 93% of businesses that are without access to vital data for 10 days or more due to a disaster scenario will file for bankruptcy within a year, and 50% of these businesses will file for bankruptcy immediately. In short, businesses that can't get back to some semblance of normal operations within this 10-day window will not survive. 
So what are the primary causes of data loss that you need to be aware of?
1) Hard drive failures: Hard drives fail every day for a variety of reasons. While some failures occur simply because the hardware becomes worn out, others fail prematurely due to external factors like:
Overheating
Water or fire damage
Exposure to magnetic fields
Power outages or surges
Impact due to being dropped
2) Software Failures: Similarly, errors with your software can be just as detrimental to your data. Running too many programs at once, or relying on outdated or unstable software can quickly lead to a crash, which will often lose any unsaved work you had open when the program crashed.
3) Human Error: Every day we create, update, save and delete files; it's just part of our everyday business life. It's no wonder that sometimes, we delete files or overwrite files by accident.
4) Computer viruses and malware infections: There are new viruses that pop up every day that put your data at risk. While being connected to the internet has its benefits, it also comes with risks – computer viruses are a very real threat. They have the ability to destroy, steal or encrypt your data, and in some cases completely corrupt the hardware of your computer or infiltrate your entire network.
5) Power Failures: Power outages and power surges are bad for your computer and your data. While you may think that the unexpected loss of power to your computer might pose a relatively low risk, in reality, that may not be the case. In the case of a total failure, any unsaved work will often be lost for good.
6) Natural Disaster: The fact is that mother nature doesn't care if you backed up your work or not. A server room flood, vital infrastructure being knocked out by winds and even worse during a major weather event can quickly erase both local and offsite data reserves if your backups aren't far enough away from your offices.
7) Hackers: Data loss is often the result of poor digital security; without the right defenses, cybercriminals can easily infect an IT system with ransomware or other types of malware and compromise company data. Ransomware is likely today's biggest threat to cybersecurity. You hear about it everywhere, along with a range of possible solutions, most of which are defensive – ways to keep the intruders out before they encrypt your files and send you the ransom note.
The only truly reliable protection against cybercrime and human error is a reliable data recovery solution implemented by an expert IT partner.  CTC Networks can help; we offer reliable and effective data recovery services in Nashville in order to ensure that your data is recent, accessible, and available at a moment's notice.
Your livelihood isn't something to gamble with – when it comes to comprehensive protection and reliable data recovery, CTC Networks understands how important it is to account for everything which is why we offer the best data recovery services in Nashville. Our team plans strategically for your unique needs, so you have peace of mind knowing that when disaster strikes, your data won't be compromised.
How do we recover your data?
By getting to know your business, we prioritize applications based on importance. Our team documents your critical vendors, customers, applications, and equipment, in addition to conducting an inventory of your systems and networks.
We'll determine an ideal recovery point objective and recovery time objective, so you'll know how quickly your systems will be back online after an issue.
With a data recovery plan designed specifically for you and tested regularly, you have the assurance that outside attacks or hardware issues won't cripple your operations or compromise workflow.
Our team understands that you don't have time to waste worrying – that's why we're here to provide an unbeatable Nashville data recovery solution.
Contact CTC Networks to learn more about our Nashville data recovery solutions – get in touch with our team of technology experts at info@ctcnetworks.com or (615) 550-0020 today.