Have you tried different IT companies in Orange County only to get the same disappointing results? Are you tired of constant hardware failures that disrupt the flow of business and distract your employees? As your Orange County business expands, you can't afford to rely on unresponsive and ineffective IT providers that don't really address your evolving needs as a business.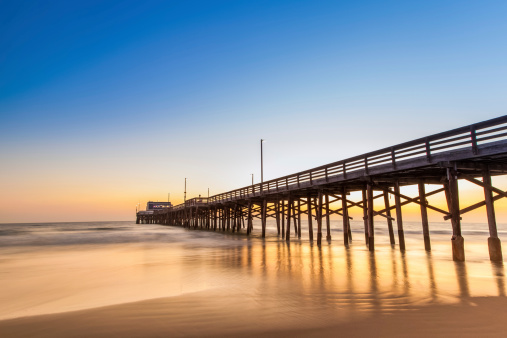 Contact CTC Networks at info@ctcnetworks.com or (615) 550-0020 to learn more about our IT services and expertise.
CTC Networks knows that you need an IT support team that helps you improve the level of service you're able to provide for your clients. If you are considering in-house IT support, think again; at a minimum of $50,000 annually, that option proves to be both costly and ineffective.
At CTC Networks, we're dedicated to serving your technology needs with the most comprehensive IT solutions and customized care. As your Orange County business' IT support provider, we will:
Maintain consistent communication: There's nothing worse than an unresponsive IT team – we know that navigating the daily challenges of network security can be intimidating, so we're there every step of the way, helping you resolve any issues or concerns.
Steer you in the right direction: Investing in the right technologies for your business goals and needs requires time and resources. We help guide you to the right IT and take the stress out of decision-making so that you can focus your valuable time on managing your business.
What Will CTC Networks Do For Your Orange County Business?
With CTC Networks as your partner in IT, you can benefit from our wide range of technology solutions, which include:
Managed IT Services: In a nutshell, Managed Services ensure that you never have to worry about IT again. A fully managed IT service covers your business' needs, with features including everything from active monitoring and patch management to remote and on-site support.
Strategic Consultation: In addition to maintaining your daily IT concerns, CTC Networks also wants to help you prepare for a prosperous future. With a range of consultation services (Chief Information Officer, System Design & Engineering, and Budget & Financing), we can help you set up your IT for continued growth, profit and success.
Cloud Solutions: Cloud technology is the hot ticket in today's IT industry, and CTC Networks wants to ensure that you don't miss out on what it has to offer. The Cloud provides small to mid-sized businesses with increased accessibility and no compromise in security, so let us equip your IT with these exciting new innovations today.
IT Security: Security is a keystone in any worthwhile IT support service, and CTC Networks is no exception. We provide businesses with a comprehensive range of crucial security measures, including Wireless & Network Security, Email & Spam Protection, and Reliable Data Backup services.
We understand that your business deserves only the highest quality IT services and support. When it comes to personal care and attention, among IT companies in Orange County, CTC Networks is second to none. Get in touch with us at info@ctcnetworks.com or (615) 550-0020.